SEO 2017 Focus Tips – 50 SEO Expert Opinions Roundup
SEO 2017 Insights Global Roundup
Hi there, this is Joanna! It is my pleasure to have shared my 2 cents on Monetize.info "making money online" blog about where we should focus our SEO efforts in 2017 and to what we should be attentive.
---
> Learn how Google SEM works with this Googlegraphic (infographic about Google) <

> Don't Pay for SEO Services until you read my 9k words quide for companies and seo specialists <
---
I would like to thank the administration of the blog for their request to add my own opinion along with other 49 SEO Experts from Twitter. So, I am gratefully sharing this article with you in order to get a thorough/diverse idea about how to handle your Search Engine Optimization projects this year! :). Enjoy!
---
Click below on the image with (some of) the experts to read 50 different diversified SEO Specialist opinions. Yeah!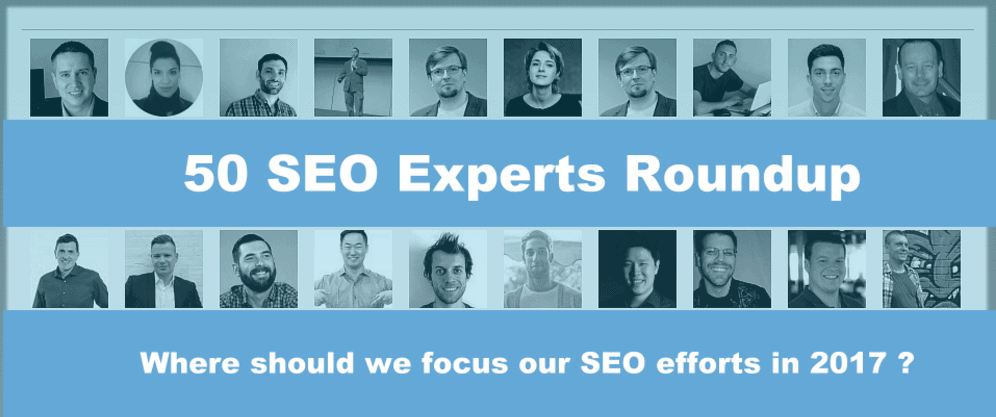 ---
---
Share below if you liked our SEO Expert Insights! 🙂 Thank you!