How Does Google Search Engine Work?
Hi there, this is Joanna writing!
---
If we are not connected on Linkedin, feel free to come and reach out there! Add me next:


---
Lots of people ask me many times:
What does Google want? 
How does Google work for either being found on natural or paid results on top page?
Listen to what what Matt Cutts has to say about how Google functions 🙂
---
Since there is no simple answer to these questions I searched on Google for a comprehensive source that gathers a significant amount of informational pieces that compose an answer to the questions above.
I am a visual type so I share a great infographic with a series of connected dots that will help you understand how this relevant information global machine works.
Google checks over 200 individual ranking factors and even the best of seo gurus will never know the majority of them. So don't lose your sleep over it. Do not sleep on it either.
---
SEO Infographic by PPCBLOG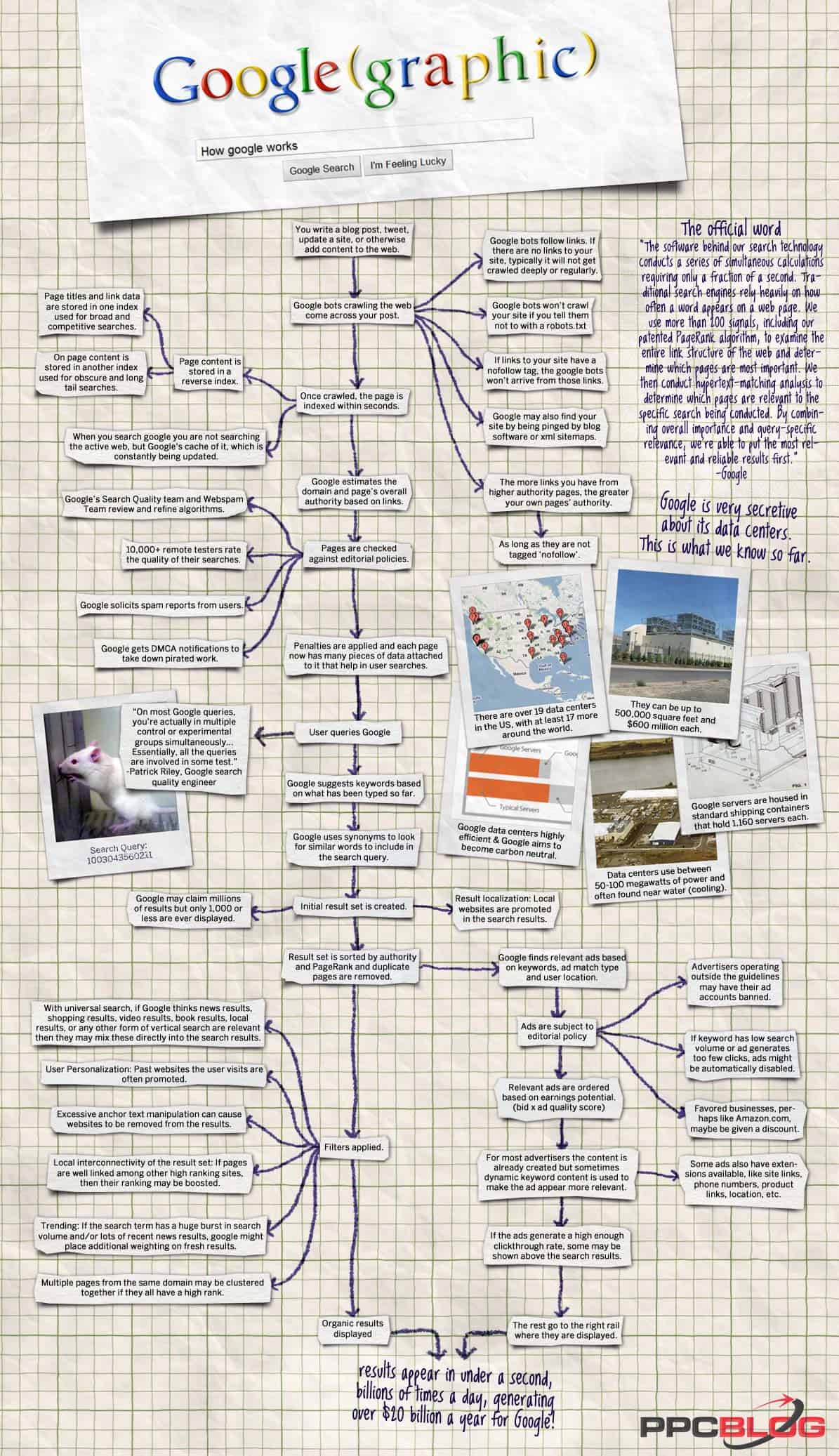 I found this infographic on a SEOBOOK post next: http://www.seobook.com/learn-seo/putting-it-all-together.php which was created to promote SEOBOOK's sister site on paid search: PPC Blog.
Thank you SEO Book and PPC Blog.
For questions you may use our contact form on our contact page or engage with us on social media networks where we are :).
---
> Access a resourceful 9K words guide for companies and freelancers looking for SEO answers 🙂 <
---
NEW / Updated Website Search Engine Quality Ratings Guide to Rank High in 2017!