DIVANI CARAVEL HOTEL SEO Strategies Workshop Video (Greek) & Free Access to PPT (English)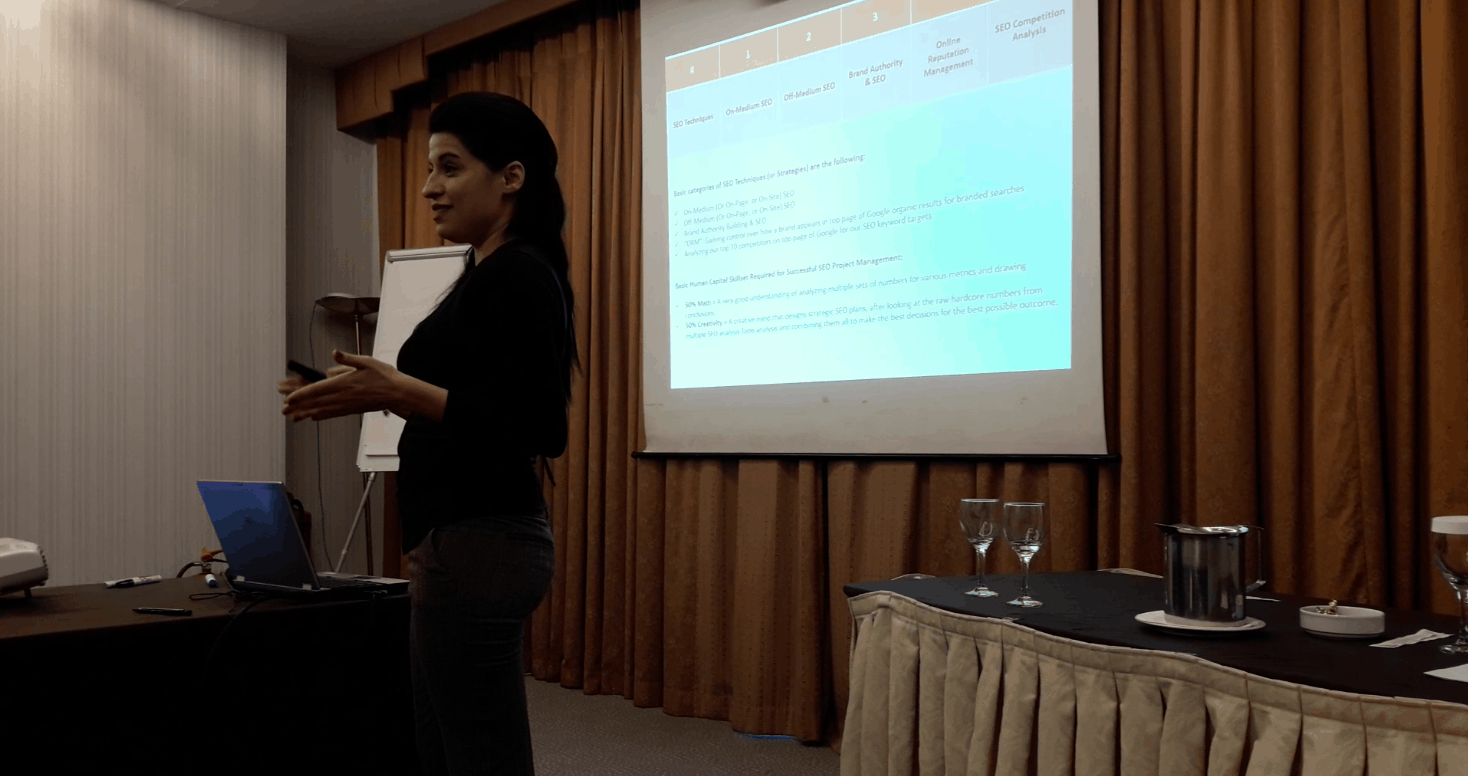 ---
Greetings, this is Joanna!
SEO Workshop at Divani Caravel Hotel
So, while I was in Paris in November for my consulting projects, I received a very nice invitation by Bossible.gr Organization to speak about SEO in my home country Greece (in Athens), at DIVANI CARAVEL HOTEL, We had a very good time!
What we Share in this post:
Picture
Recorded Video (Greek speech) and
The actual presentation file (in English) with 5 best whitehat seo techniques for your business to use and apply ASAP
---
Yes, we were in a great mood. 🙂
---

---
Many thanks to the team and the hotel for their collaboration.
My speech in the video excerpt that you are about to watch is in Greeκ but the actual presentation file I created is in English. Thinking about my non Greek speaking friends to whom I have promised to share my insights, I am offering my presentation isnights below in English so you all can access it for free next, as uploaded on Slideshare.
---
Watch my "APPLYING SEO Strategies" Workshop Presentation 
---
Are you intimidated by SEO?
Send us a message and let us know how we can help you.
---
Watch an almost 7 minutes video excerpt from my live "APPLYING SEO Strategies" presentation where I speak about 3 last of the 5 SEO techniques and strategies that I covered towards the end of the SEO workshop:
On Medium SEO
Off Medium SEO
Brand Authority Building and SEO
ORM or "Online Reputation Management
SEO Competition Analysis
---
"APPLYING SEO STRATEGIES" SEO Greece Workshop
at DIVANI CARAVEL HOTEL in Athens, Greece
---
Thank you very much,
Respectfully,
Joanna Vaiou
---
You may also claim your free access to an SEO course for beginners.
---
What Now?
If you Enjoyed the Video and the Presentation,
we'd GREATLY appreciate a SHARE on Linkedin and Facebook below :), many thanks.